17 Sep

News Blast
AmCham News Blast
Local News
NHIMA invests K170 million in hospitals. Read more.
Economy and Business News
ZDA, 3 Chinese firms pen SMEs growth deal. Read more. 
Strengthen empowerment models, government told. Read more.
Tata Africa seeks John Deere dealership to extend Zambian distribution. Read more.
Mount Covid rapid tests at airports – TAAZ. Read more.
Mining News
ZCM thumbs up State mining policies. Read more.
Zambia's copper production declines. Read more.
Mines Ministry to shutdown mining dumpsites. Read more.
African News
The 1029th meeting of the Peace and Security Council (AUPSC): AM open session commemorating the 2021 Africa Amnesty month. Read more.
International News
U.N. Council urges Egypt, Ethiopia, Sudan to restart dam talks. Read more.
Good Reads
Major international telescope being built in South Africa by local artisans. Read more.
Zambia Covid-19 Statistical Update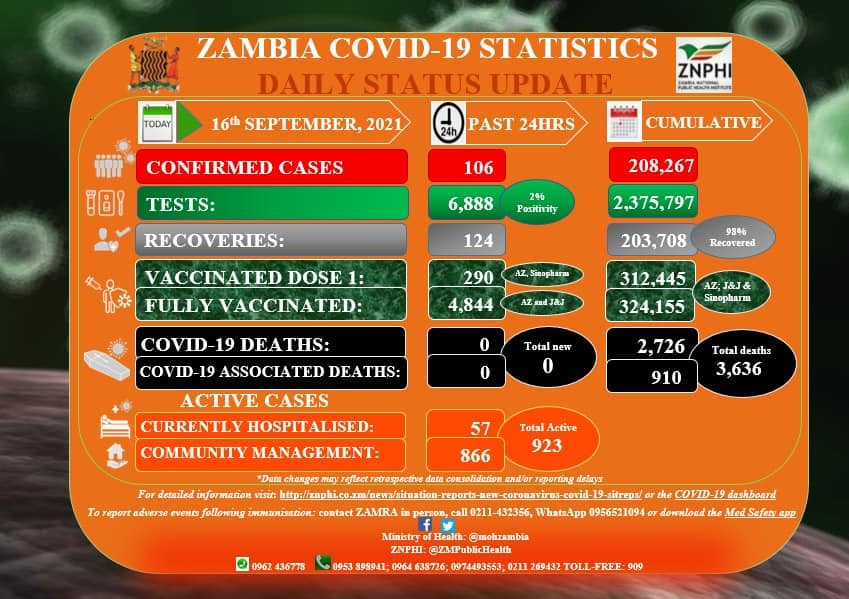 Covid-19 update in Zambia as of 17th September 2021.