22 Jun

News Blast
AmCham News Blast
Local News
EIZ, ZAM, Farmers hail KK industrialisation agenda. Read more.
Chief Justice Mambilima dies. Read more.
KK to be interred at Embassy Park. Read more.
Economy and Business News
Treasury Bill in 36% oversubscription. Read more.
Zambian manufacturing, exporting companies awarded. Read more.
Formal banks losing clients to mobile money facilities. Read more.
Mining News
GDP Capital and Minerals Group rebrands as it acquires 25% stake in the newly established rail company in Malawi. Read more.
African News
Refugees missing out on Covid vaccination. Read more.
International News
Dubai state holding firm posts $5.1 billion loss as virus weighs. Read more.
Good Reads
How KK kept unemployment low at only 5.6%. Read more.
Urban water and sanitation reforms in Sub-Saharan Africa. Read more.
Zambia Covid-19 Statistical Update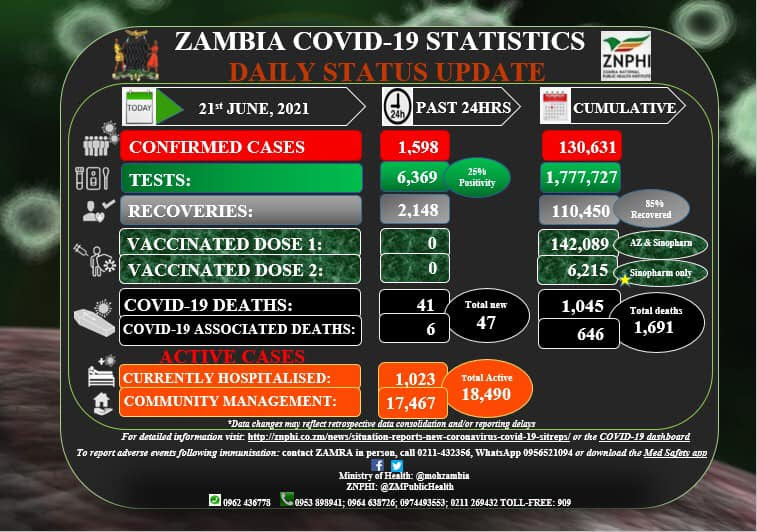 Covid-19 update in Zambia as of 21st June 2021.