01 Jul

Member Spotlight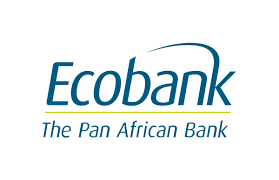 Acacia Park, Plot 22768 Thabo Mbeki Road, Lusaka, Zambia.
Ecobank Zambia Limited started operations in 2009 and is a 100% subsidiary of Ecobank Transnational Incorporated, the ultimate Holding company incorporated in Lome, Togo.
Ecobank Zambia is a full-service bank currently with 7 fully serviced branches (4 in Lusaka, 2 Kitwe and 1 Ndola). It provides Wholesale, Retail, Investment and Transactional Banking services to governments, financial institutions, multinationals, local companies, SMEs and individuals. The bank is increasingly focusing on digital platforms to provide convenience to its clients.
Ecobank integrates economic, social, and environmental considerations in all its decision-making and activities. This is to ensure that it fosters environmentally friendly and socially acceptable practices throughout the organisation. The bank actively 'gives back' to the communities in which it operates, and is intent upon stimulating sustainable environmental prosperity and economic and social development across sub-Saharan Africa.
Learn more. Here.