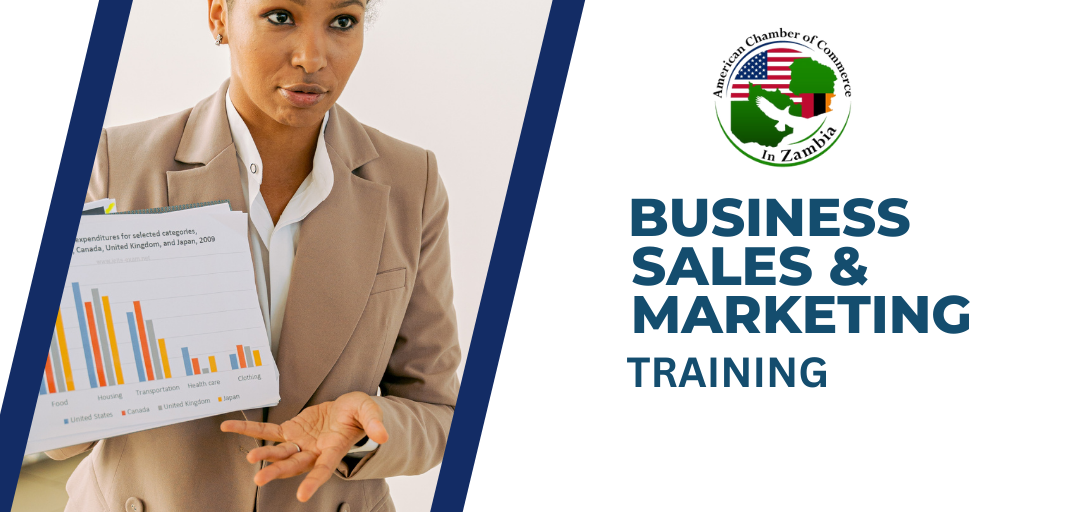 Business Sales and Marketing Training
3
3 people viewed this event.
After receiving great and overwhelming feedback from the first business sales and marketing training session, the Chamber will host another training in the same capacity on 27th July 2023 at Sandy's Creations Garden to cover a number of topics of interest to the members. Each participant will be required to pay a sum of K1,500 for the Training and Certification.
This training is in line with our Thought Leadership Pillar which promotes professional development through a speaker series that features lectures and talks from the leaders of industry as well as professional trainers within the field.
NOTE: This training is exclusive to AmCham members.
Additional Details
Registration email/URL - https://forms.gle/GmMPsxHzJB6t5Ew89